Testimonials
Sonny's bio
Merchandise
Sonny Osborne
PO Box 647
Hendersonville, TN.37077
Phone/Fax 615-824-0096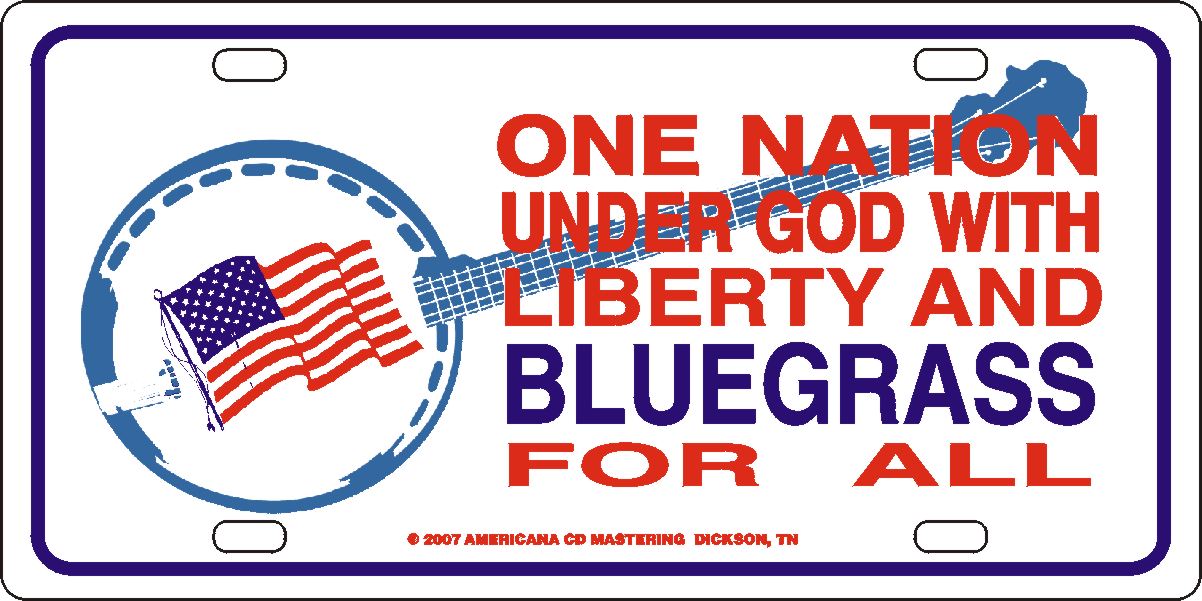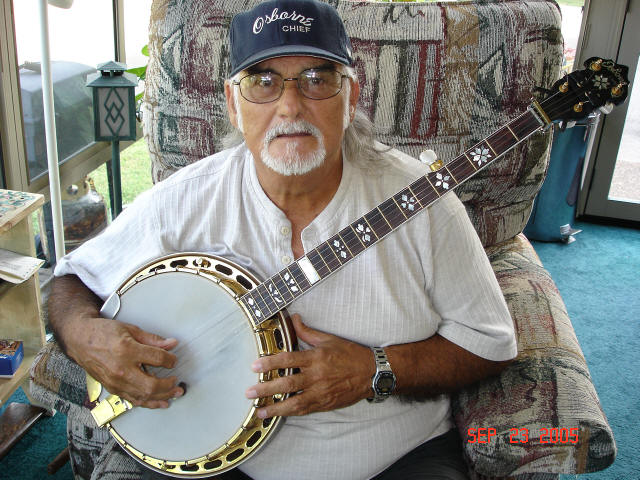 I'm not in the banjo building business, nor am I trying to make a living selling banjos. The idea was to build a great banjo, sold directly to the player at a fair price, eliminating the distributor/dealer price additions.
Since June 1998 the "Chief" has been used on The Grand Ole Opry, and by The Osborne Brothers, The Grascals, Bill Emerson and Sweet Dixie, Marty Rabon, Del McCoury Band, The Expedition and Oak Ridge Boys on stage shows, recordings and national TV. Some notables playing a "Chief" are Kristin Scott Benson (4-time banjo Player of the Year), Bill Emerson, Aaron McDarris, Daniel Grindstaff, Dana Cupp, Jason Davis, Blake Williams and about 300 others.
---
These are the Chief banjo models:
Maple, Mahogany, Walnut (gold-plated)
Rocky Top Mahogany (nickel hardware, gold tone ring)
The price is $4295 plus shipping
$2000 deposit (negotiable) is required with order.
---
IN STOCK! Sonny Osborne Ugly D-Tuners $285

---
Features below are included on all models:
-A Guardian fiberglass heavy-duty case
-A Remo Weatherking head
-A "Chief" capo from Phil Elliot
-A Presto tailpiece
-26 1/4" scale (depending on where you set bridge)
-Spikes at the 7th, 9th & 10th frets
-Fingerboard width is 1 3/4" at 12th fret
-A pro leather strap from Dogwood Designs
-Hard maple rim and hardware, supplied by Jimmy Cox
-Blaylock tone ring (gold-over-copper flashing)
-5/8" ebony/maple bridge is standard.
-Pearl or bone nuts (your choice)
-Five Star tuners with Shallor geared 5th
-Frank Neat & Sons makes the neck, bridge, pearl nuts
and inlay, installs spikes, and hand fits each banjo
part.
-The wood is northern Canadian, curly maple,
supplied by Jimmy Cox.
-The finish is removed from the back of the neck for
greater ease of playing.
-Weight is approximately 11 pounds.
-Only the best, select, materials go into a "Chief" and
each banjo is set up to the buyer's specifications.
-This banjo will never be discounted to dealers.
It is for the serious player, and he should never pay
more than the prices quoted above.
Click here for an explanation of Chief serial numbers